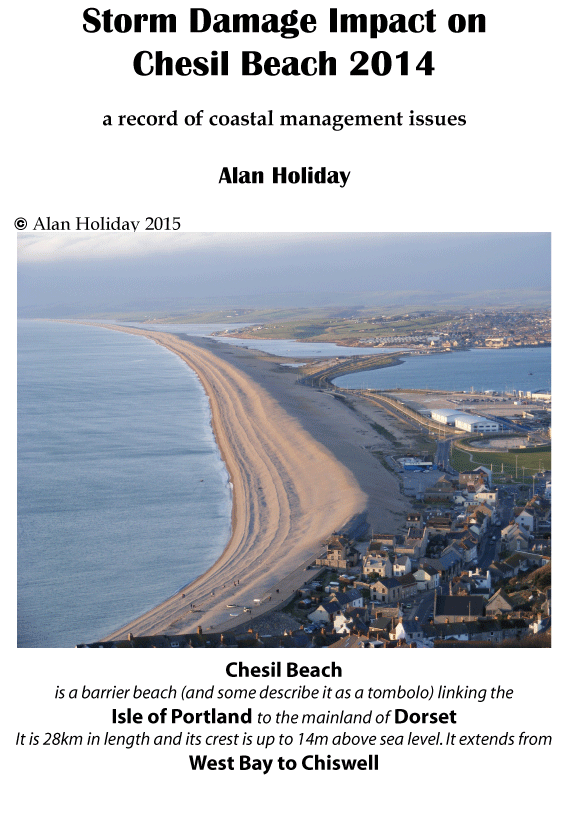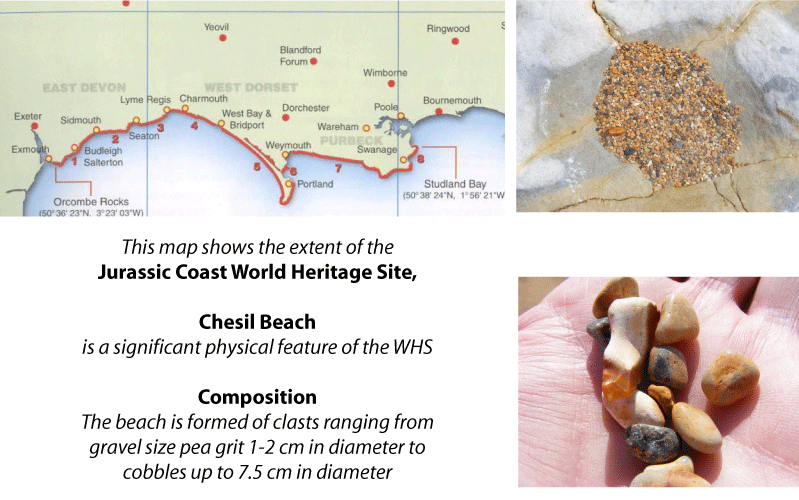 Freshwater between West Bay

and Burton Bradstock

The pebbles are smallest at the north-west end. The larger pebbles occur at the south-east end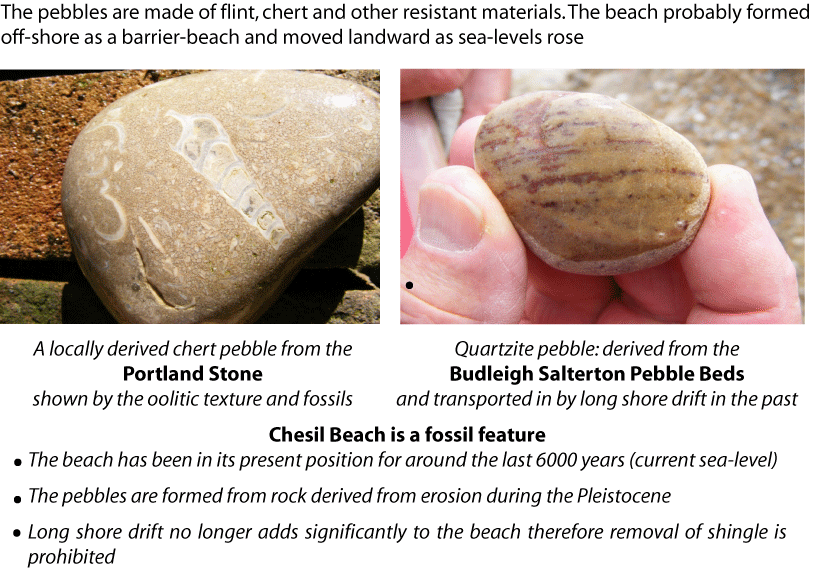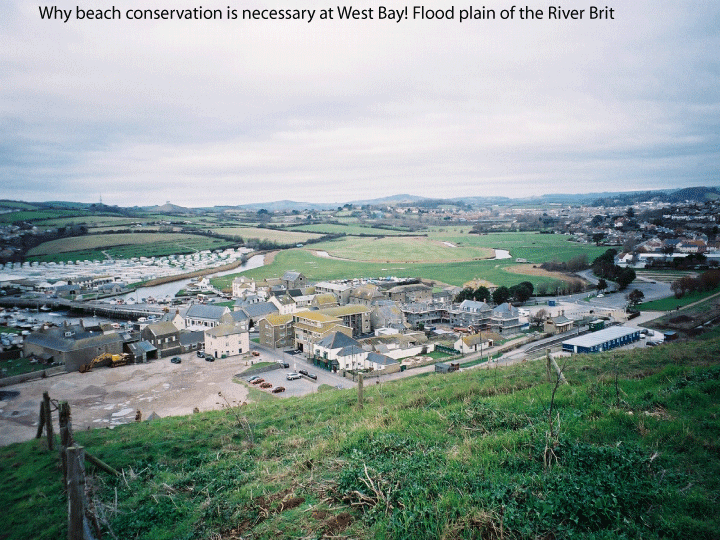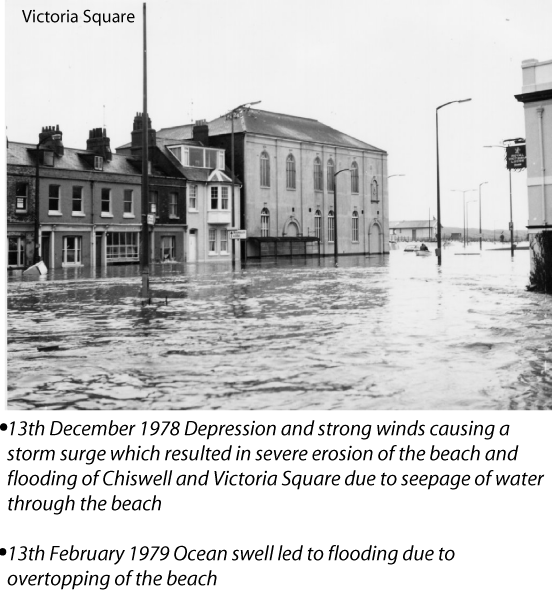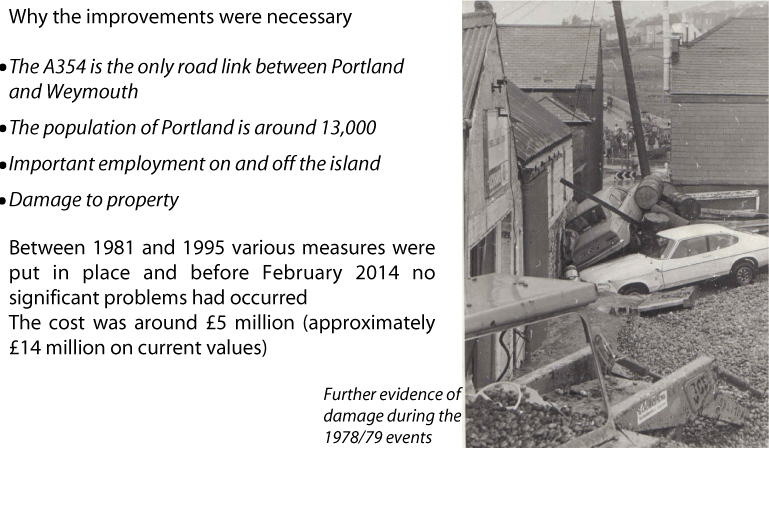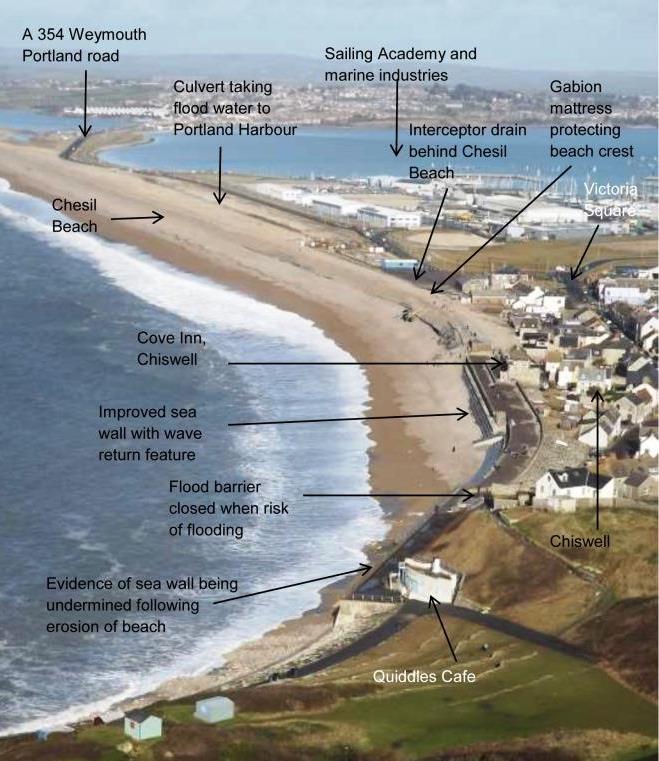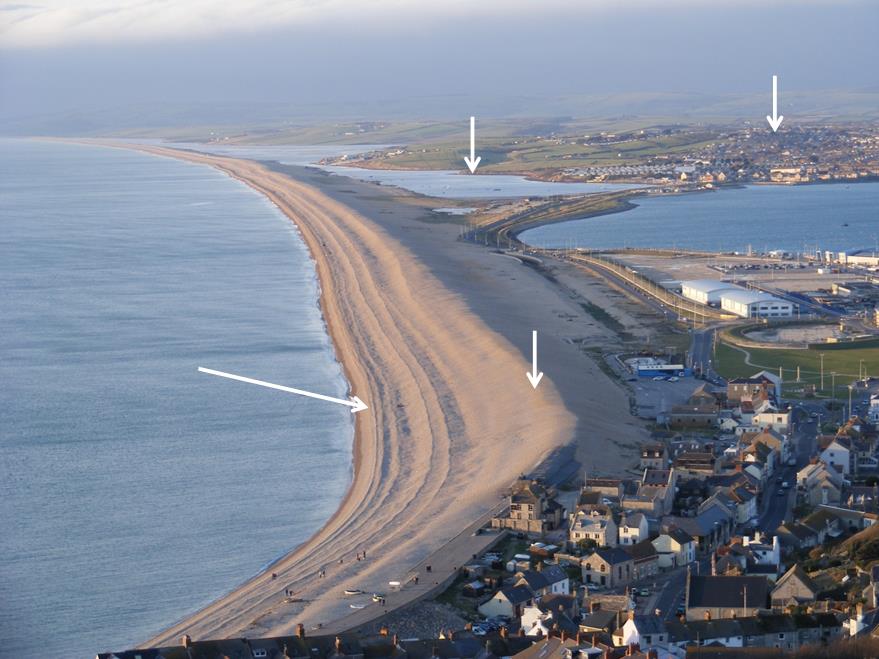 ridges formed by wave action at various states of the tide

crest height up to 14 metres above sea level

The Fleet, a lagoon which

opens out into Portland Harbour

Coastal defence improvements in Chiswell following flooding in 1978-79. Off-shore wave buoys and alarm systems for residents were also put in place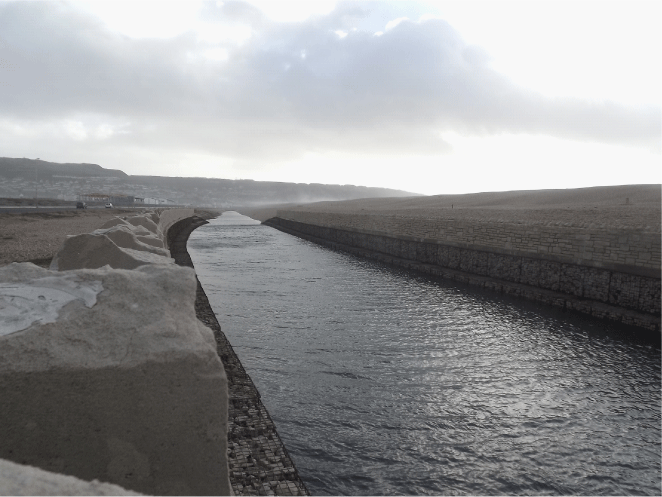 January 6th 2014: storm drain filled with water on  during a storm event

Note spray from storm waves coming in over the beach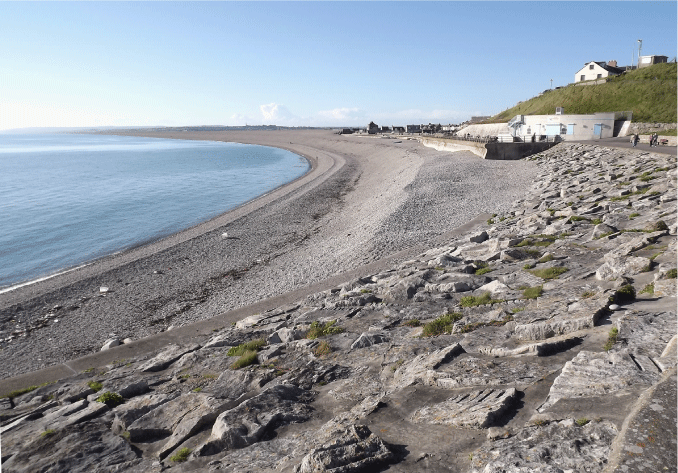 16th May 2013 Chesil Cove:  showing the state of the beach built well up on sea wall before any storm damage. Note arrowed height of the shingle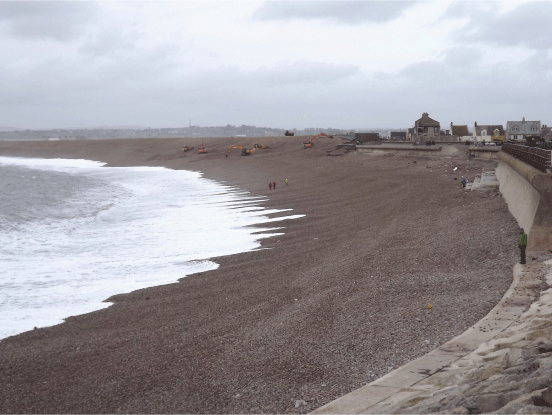 3rd February 2014: beach view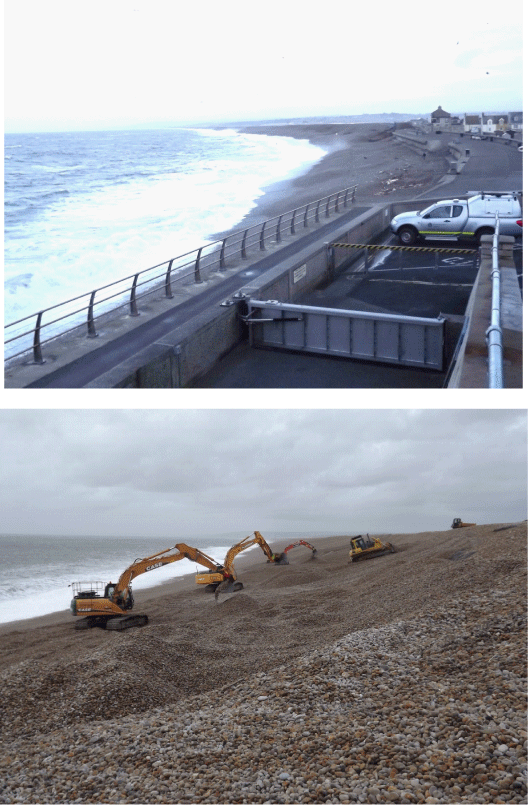 2nd February: Waiting for the storm, Environment Agency on site. Flood gates closed, note the beach level

3rd February: Environment Agency at work building up the beach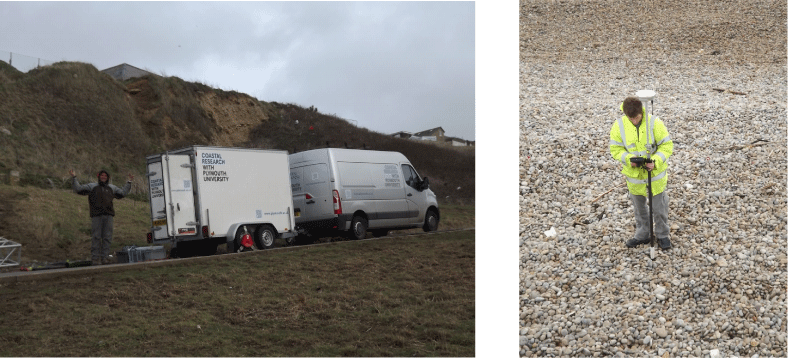 3rd February: Plymouth University monitering the beach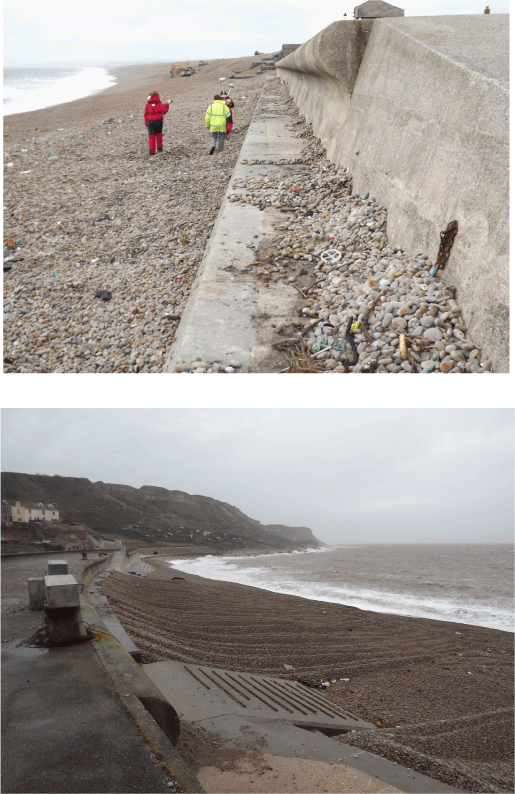 3rd February: shingle level

4th February: beach level following work by the Environment Agency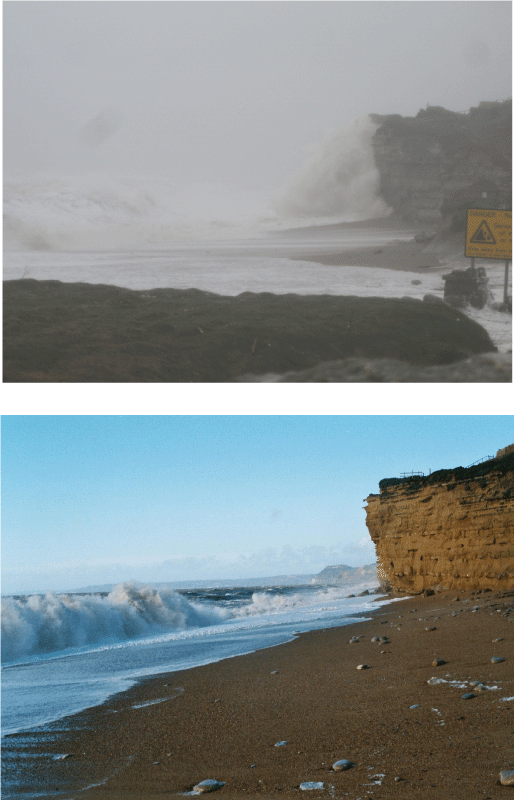 5th February: storm waves at Burton Bradstock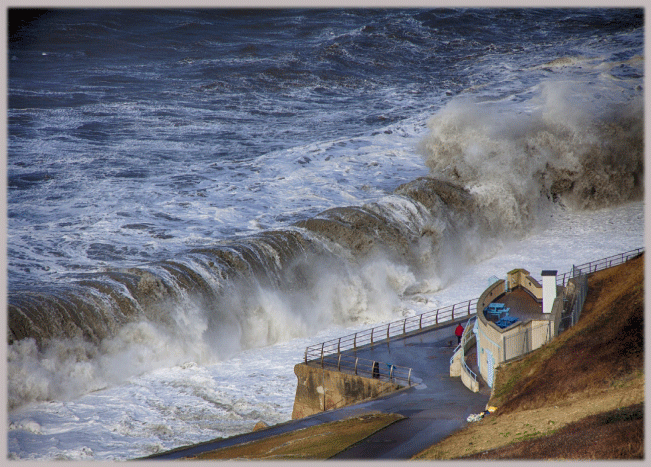 6th February: View of the storm at Quiddles Cafe, Portland


8th February: Chesil Cove - wave height is controlled by wind speed, the length of time the wind is blowing and the fetch (distance over which the wind blows, theoretically this can be all the way from South America)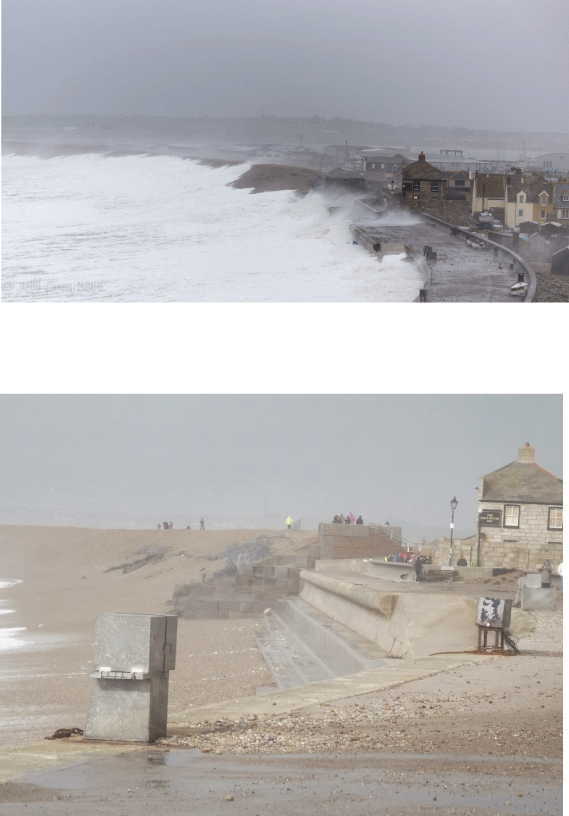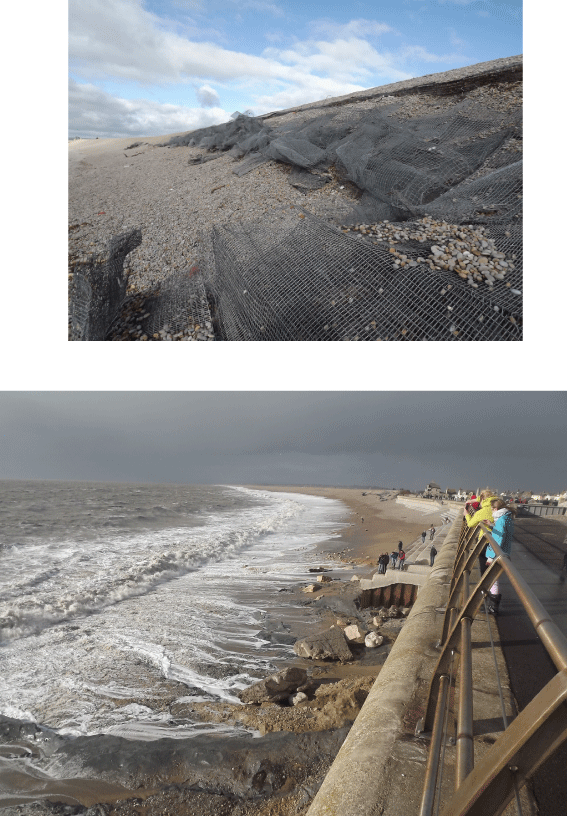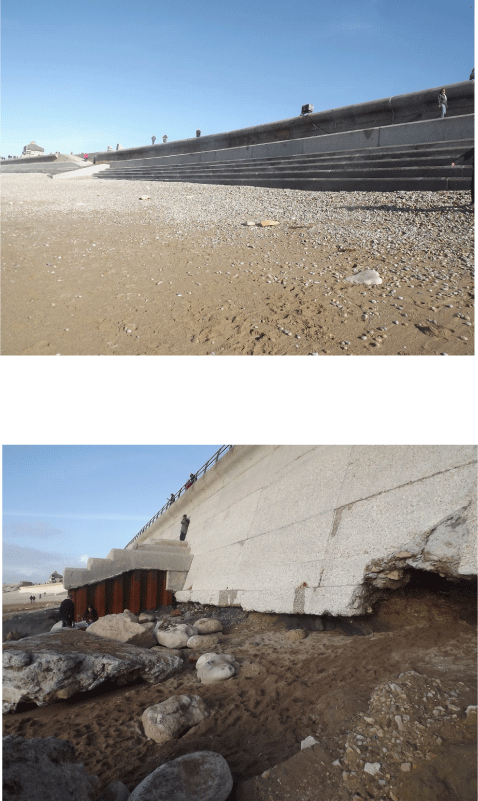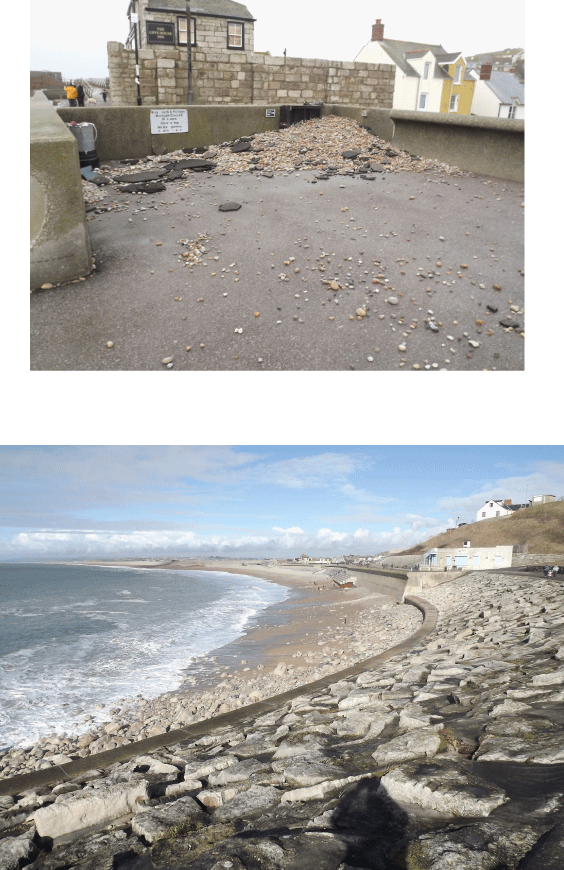 8th February: Chesil Cove

8th February: note level of shingle and exposed gabion mattresses

10th February: exposed gabion mattresses

15th February: beach level with shingle stripped and underlying bedrock (Kimmeridge Clay) exposed. A rare event

16th February: shingle level at 3.5 metres lower

undermined sea wall in Chesil Cove after the storms

storm damage to esplanade

February 16th: the beach after several storms from mid-December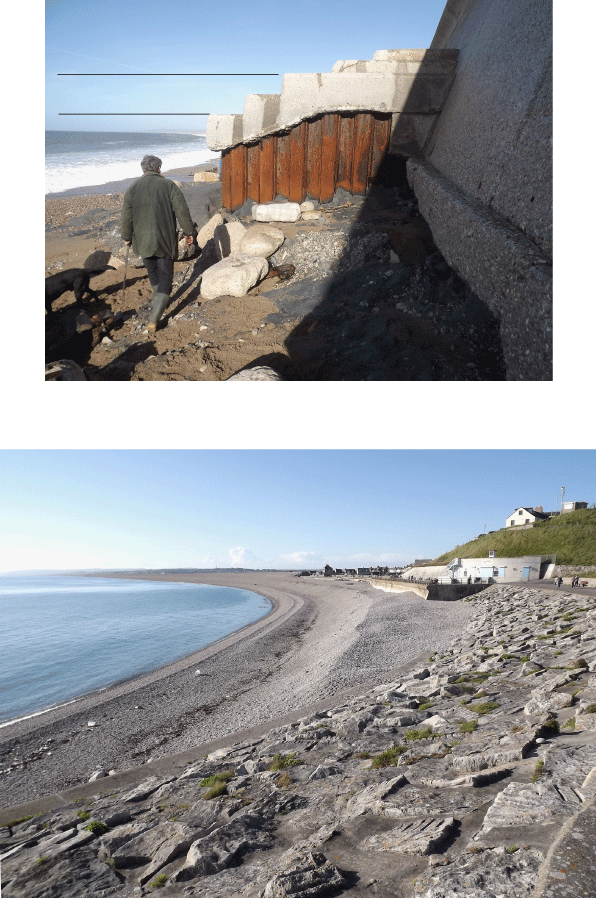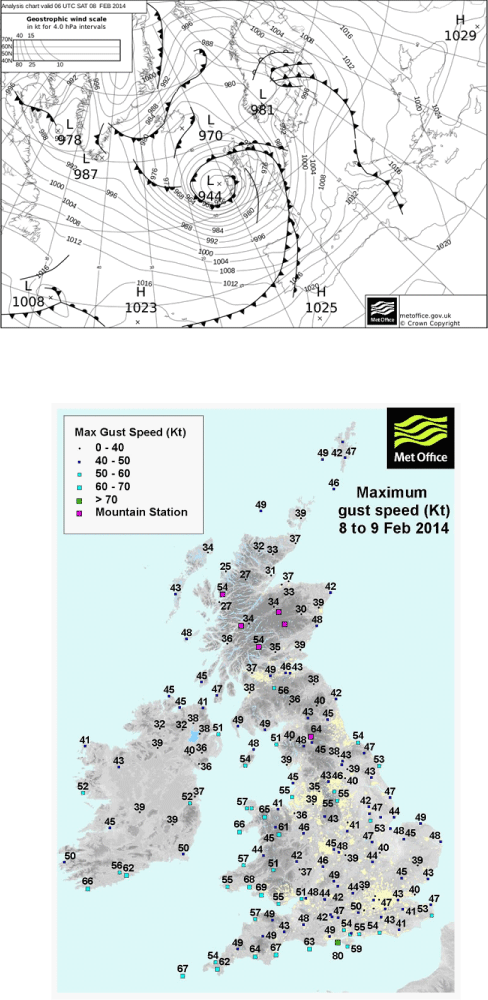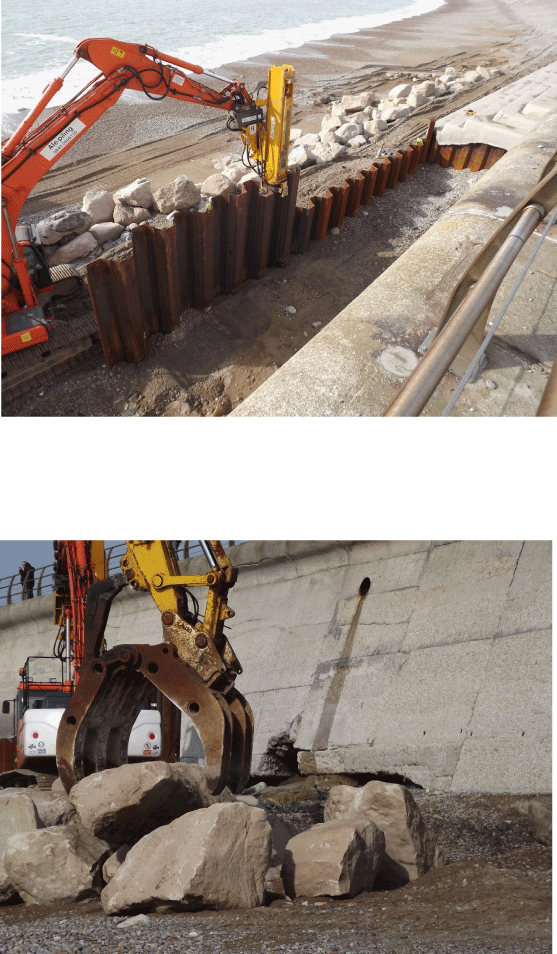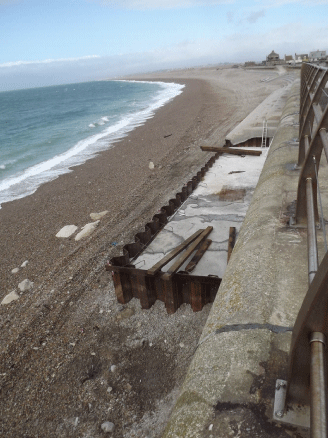 photo taken 16th February

16th May 2013 Chesil Cove: state of the beach with shingle well up against the 1960 sea wall before any storm damage

early February 2014 extreme storm conditions. 6 of '1 in 50 year storms' in 2 weeks

synoptic chart for 8th February 2014

Sequence of storms December 2013 to March 2014

22-24th December 2013

3-4th January 2014

6-7th January

1st February

4-9th February

12th February

14-16th February

3rd March 2014

information from the Environment Agency

Impact of storms

beach crest recession varied from 4 to 16 metres, average 10 metres

crest lowering up to 2 metres

3.5 metres lowering of beach in Chesil Cove

150,000 cubic metres of shingle moved off-shore

Management of the problems

protection for the undermined sea wall

mending the gabion tower and terrace

shingle management

road closures occurred cutting off Portland

repairing the undermined sea wall

rock-armour (Portland Limestone) had been brought in to protect the sea wall while it was reinforced

18th March: piling completed and concrete poured

shingle had gone over the crest of the beach and minor flooding had occurred. The Cove Inn also suffered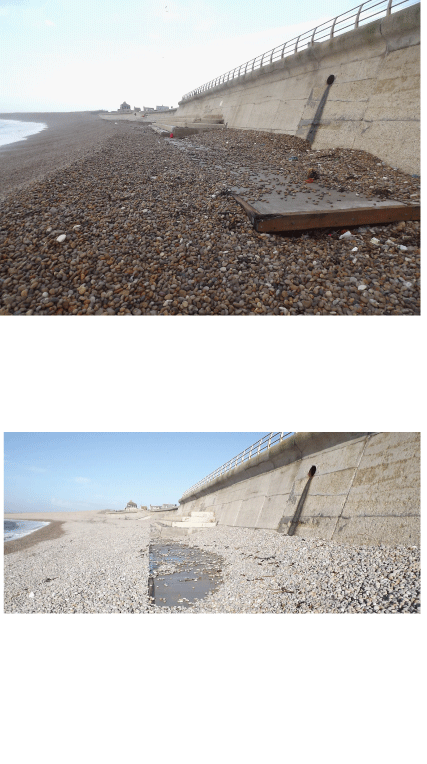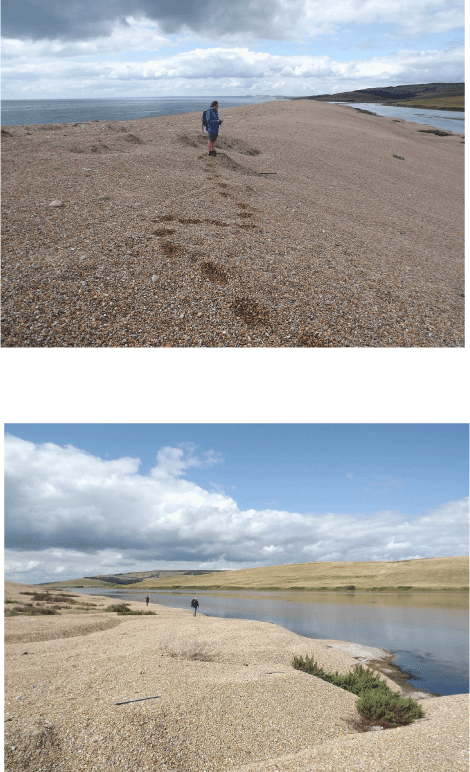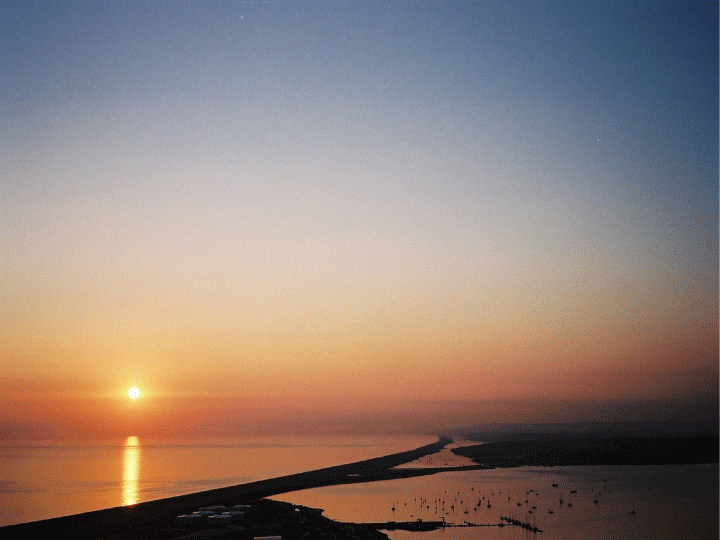 moving boulders/rock armour to protect southern end of the esplanade. End of April, completed protection for the undermined sea wall and some return of shingle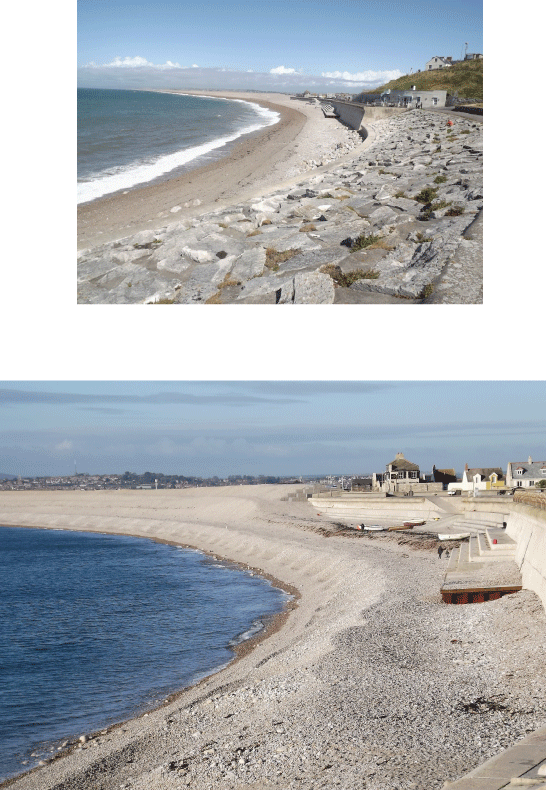 It was decided to rebuild the gabion tower rather than mend it. View of the tower in May

6th May: excavation to base of gabion tower and renewing the gabion mattresses mid-May

rebuilding the gabion tower in June and still in progress early August

Cost of remedial work?

Chesil Cove sea wall repair (WPBC asset) £285k

Chiswell gabion repairs (tower and mattresses) £758k

figures courtesy of the Environment Agency

10th August: little change apparent

9th January 2015: beach level

beach damage, crest erosion

Cann development, shingle movement on lee side of beach

useful websites and articles

Managing the Wessex Coast. The Chesil sea defence scheme.

Geog. Rev. vol. 10, No. 2, March 1997. pp. 8-10

Chesil sea defence Scheme. Geog. Rev. vol. 22, No. 2, Nov. 2008. pp. 14-17

Storm damage and coastal protection: a case study of Chesil Cove.

Geog. Rev. vol. 28, No. 1, Sept. 2014. pp.38-41

Why beach conservation is necessary at West Bay! Flood plain of the River Brit