Welcome to the official website of the Dorset Geologists' Association Group (DGAG).
Upcoming events of general geological interest in Dorset, and the surrounding region, are listed below.
For a more specific listing, use the search bar, below, or select one of the following categories:
Dorset Geologists' Association Group (DGAG), Devon, Dorset, Hampshire, Somerset, Wiltshire.
Get involved! For geoconservation work parties, see the Dorset's Important Geological Sites (DIGS) events list.

Goat Island conservation, Undercliffs NNR
11th September 2018 @ 10:00 am

-

13th September 2018 @ 4:00 pm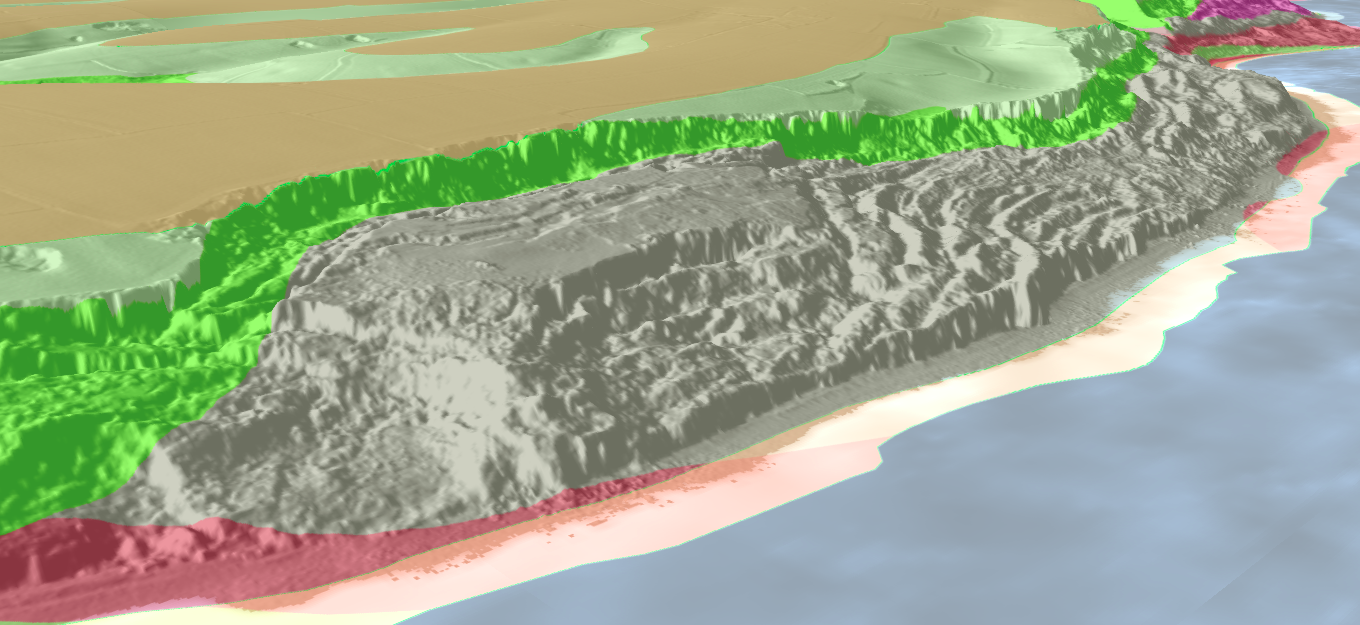 It is that time of year again when we carry out the all important grass cut and rake of Goat Island and the Plateau, to maintain the chalk grassland in good condition. Both sites lie within the rugged landslip terrain of the Axmouth to Lyme Regis Undercliffs National Nature Reserve.
As usual we are roping in the help of a number of different volunteer groups (including AVDCS, EDCV and EuCAN) from East Devon and Dorset to help with this task.
Alongside the conservation work, there is also the opportunity to experience the stunning geology and geomorphology of Goat Island and the Chasm, resulting from the Great (Bindon) Landslip of 1839. Also, the Plateau on the Dowlands Cliffs.
The dates are as follows:
September 11, 12, 13 – Goat Island, meet at Stepps Lane (SY 266 903) for 10am
September 19 – Plateau cut meet at Stepps Lane (SY 266 903) for 10am for car sharing to Rousdon
Any help you can offer is always appreciated for this task and 'many hands make light work' rings very true here.
You will need a good pair of walking/work boots, packed lunch and a drink. We promise to provide a good supply of biscuits and all tools, gloves etc. The Kelly Kettles will be going so we will also be making hot drinks as required.
The weather forecast at the moment is good. If all goes well on Goat Island on the first 2 days I hope to be cutting scrub on Thursday 13th…fingers crossed!
Undercliffs working parties often involve long walks to a remote location. Walking can be strenuous and the ground uneven so you must wear walking boots and be physically fit. Please declare any medical conditions.
If you wish to help, please confirm arrangements with:
Tom Sunderland 07899 731404
Natural England
Dorset, Devon and Somerset NNRs