Welcome to the official website of the Dorset Geologists' Association Group (DGAG).
Upcoming events of general geological interest in Dorset, and the surrounding region, are listed below.
For a more specific listing, use the search bar, below, or select one of the following categories:
Dorset Geologists' Association Group (DGAG), Devon, Dorset, Hampshire, Somerset, Wiltshire.
Get involved! For geoconservation work parties, see the Dorset's Important Geological Sites (DIGS) events list.

Events Search and Views Navigation
December 2019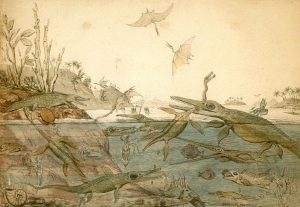 Talk by Sam Scriven, Head of Heritage and Conservation at the Jurassic Coast Trust. Effective engagement is a cornerstone of environmental conservation but the geological stories that can be derived from the Jurassic Coast are seemingly endless in number. Making sense of such a vast and varied repository is a significant challenge - we can't include everything and we certainly can't satisfy all audiences. The Jurassic Coast Trust publication 'Fossils of the Jurassic Coast' and the interpretation framework for the…
Find out more »
Saturday December 14th: Xmas workshop at Broadmayne Village Hall, 10 a.m. – 4 p.m.
Find out more »
January 2020
Saturday January 11th: DGAG AGM, Broadmayne Village Hall. 2 p.m.-5 p.m.
Find out more »
+ Export Events