Welcome to the official website of the Dorset Geologists' Association Group (DGAG).
Upcoming events of general geological interest in Dorset, and the surrounding region, are listed below.
For a more specific listing, use the search bar, below, or select one of the following categories:
Dorset Geologists' Association Group (DGAG), Devon, Dorset, Hampshire, Somerset, Wiltshire.
For geoconservation workparties, see the DIGS website.

Hyoliths: where they fit in
7th December 2018 @ 5:30 pm

-

8:00 pm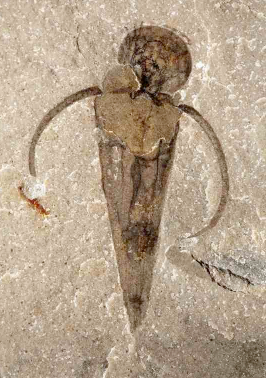 By Dr Martin Smith, Durham University.
Join us for an interesting and informative evening!
Non-members are welcome free of charge.
For over 250 million years, the conical shells of hyoliths littered the fossil record, but at the End Permian Mass Extinction they entirely disappeared. In the absence of living descendants, the identity of these enigmatic shells has been a problem.
Recently, sites of exceptional fossil preservation have yielded partial impressions of the soft bodies of these organisms. These insights point towards an affinity with an unexpected group, the brachiopods, a once-dominant lineage that still survives today. This new fossil evidence paints a new picture of the origins of the brachiopod lineage.
Once thought to be ineffective competitors that were pushed aside when clams and other bivalved molluscs rose to dominance, the Cambrian fossil record suggests that brachiopods, via their hyolith ancestors, evolved towards a lifestyle perfectly attuned to nutrient- starved Palaeozoic seas. The brachiopods now find themselves ideally suited to marginal environments where they alone can eke out a living.
Tea at 5.30 pm with the lecture starting at 6.00 pm. Afterwards, there is mulled wine and mince pies.
If you can't make the venue, you can still live stream the talk from:
https://geolsoc.adobeconnect.com/ga1812/