The remarkable seafloor images of Weymouth Bay obtained by Dorset Wildlife Trust's DORIS project provide new insights into the geology of the Jurassic Coast. Large circular structures revealed in the Purbeck Limestone have not previously been seen in any of the coastal cliffs or quarries from Durlston Bay to Portland, despite over a hundred years of geological research. Many geological processes can generate circular arrangements of strata from meteorite impacts to collapsed caves, volcanoes, reefs or to salt injection structures. The talk will describe the structures as revealed in echo sounding images, explore the different interpretations and the implications for our understanding of this classic geological area.
Speaker: Dan Bosence, Emeritus Professor Geology, Royal Holloway University of London.
With welcome and introduction about the DORIS project by Peter Tinsley, Dorset Wildlife Trust.
Entry by donation on the door.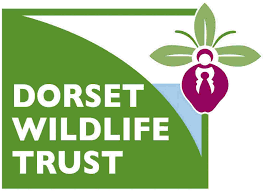 To reserve your seat contact Julie Hatcher
01929 481044
kimmeridge@dorsetwildlifetrust.org.uk