Welcome to the official website of the Dorset Geologists' Association Group (DGAG).
Upcoming events of general geological interest in Dorset, and the surrounding region, are listed below.
For a more specific listing, use the search bar, below, or select one of the following categories:
Dorset Geologists' Association Group (DGAG), Devon, Dorset, Hampshire, Somerset, Wiltshire.
Get involved! For geoconservation work parties, see the Dorset's Important Geological Sites (DIGS) events list.

Glamorgan Heritage Coast: DGAG Residential weekend
3rd May 2019

-

5th May 2019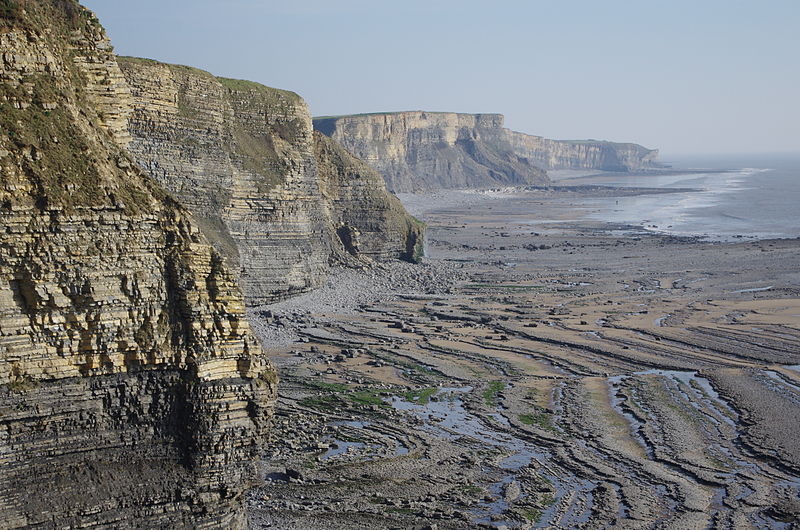 DGAG Residential weekend 2019
This year we are visiting the Glamorgan Heritage Coast (south-east Wales). Dates: Fri.3rd May to Sunday 5th May. Some may want to stay over Sunday night and do more on Monday. Leaders: John Scott and Kelvin Huff
Come and view the results of Dinantian storms (Lower Carboniferous), the effects of the Variscan and later orogenies, Triassic desert wadis and lakes where early dinosaurs roamed. See the Triassic/Jurassic boundary and unconformities, a rare Jurassic rocky shoreline and island edge plus spectacular faulting. This is all topped off by Pleistocene and Recent deposits.
Suggested accommodation is at the Premier Inn, Bridgend CF35 5HY. (M4 Jct.35) This is near Pencoed, make sure you don't book at Bridgend Central. Book early as it's a Bank Holiday Weekend. A Table Table restaurant/pub and a McDonald's (if desperation creeps in) are nearby.
Cindy Howells of the National Museum of Wales in Cardiff has offered to show us  'behind the scenes' on Friday 3rd. May. We'll make a stop here on our way to Pencoed. Timings to follow along with further trip details.
There will be a small charge to cover leaders' expenses and handouts.
Please let Kelvin know if you want to come along and he'll add you to the list.
Image: Cliffs on the Glamorgan Heritage Coast south of Dunraven Park. © Owengwynne [CC BY-SA 3.0 (https://creativecommons.org/licenses/by-sa/3.0)], from Wikimedia Commons https://commons.wikimedia.org/wiki/File:GlamorganHeritageCoast.JPG