Welcome to the official website of the Dorset Geologists' Association Group (DGAG).
Upcoming events of general geological interest in Dorset, and the surrounding region, are listed below.
For a more specific listing, use the search bar, below, or select one of the following categories:
Dorset Geologists' Association Group (DGAG), Devon, Dorset, Hampshire, Somerset, Wiltshire.
Get involved! For geoconservation work parties, see the Dorset's Important Geological Sites (DIGS) events list.

Shake, Rattle and Rocks: Geo Day Short Talks Programme
13th October 2018 @ 11:15 am

-

4:15 pm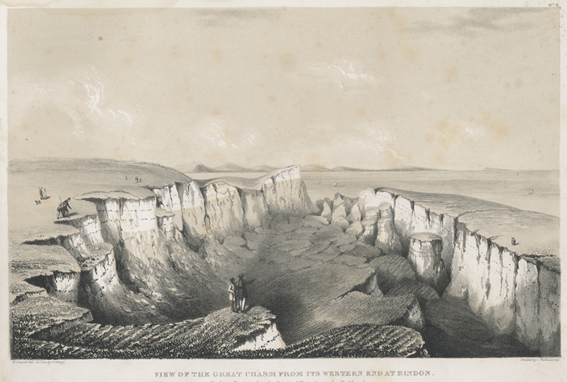 11.15 – 11.45 Richard Edmonds – Freelance Geologist – "New Mapping and Modelling of the Great Bindon Landslide of 1839": The landslide is one of the most famous in the world and yet there is no agreement on how it formed. New mapping has been made possible through data from the Plymouth Coastal Observatory and from that, a new interpretation for the mechanism of failure has been developed.
12.00 – 12.30 Malcolm Hart – Emeritus Professor of Micropalaeontology, University of Plymouth – "Jurassic Calamari – Recent Work on Fossil Squid": Fossil squid-like cephalopods, many preserved in amazing detail, are important in the study of the fossil record of the Dorset coast Jurassic strata, following in the footsteps of Mary Anning, Henry de la Beche, Richard Owen and William Buckland (on behalf of the Devonshire Association Geology Group and the Ussher Society).
13.30 – 14.00 Christopher Woodward – U3A geologist and Jurassic Coast Ambassador – "The 2011 Tōhoku Earthquake": An extraordinary audio-visual experience of the Fukushima earthquake and tsunami through the eyes of those who were there at the time.
14.15 – 14.45 Patricia Wilson – Fellow of the Royal Geographical Society – "Teignmouth – Not Just another Tourist Resort!": How a hidden river and shifting sands have changed Teignmouth's landscape and its importance as a port exporting an unusual geological deposit: Oligocene ball clay.
15.00 – 15.30 Mike Green – Jurassic Coast Ambassador – "Is There Life on Mars?": An exploration of Martian geology and geomorphology in comparison with the Earth's Triassic period.
15.45 – 16.15 Colin Bentley – World-renowned British artist working in collaboration with the Jurassic Coast Trust – "The Jurassic Coast – 95 Miles of Coastline; Three Years of Art": The Jurassic Coast art project, Year 2: Colin continues to tell the story of the Jurassic Coast World Heritage Site by painting and drawing its stunning landscapes.