Welcome to the official website of the Dorset Geologists' Association Group (DGAG).
Upcoming events of general geological interest in Dorset, and the surrounding region, are listed below.
For a more specific listing, use the search bar, below, or select one of the following categories:
Dorset Geologists' Association Group (DGAG), Devon, Dorset, Hampshire, Somerset, Wiltshire.
Get involved! For geoconservation work parties, see the Dorset's Important Geological Sites (DIGS) events list.

The deep structure beneath the Dorset region
10th April 2019 @ 7:00 pm

-

9:00 pm

£5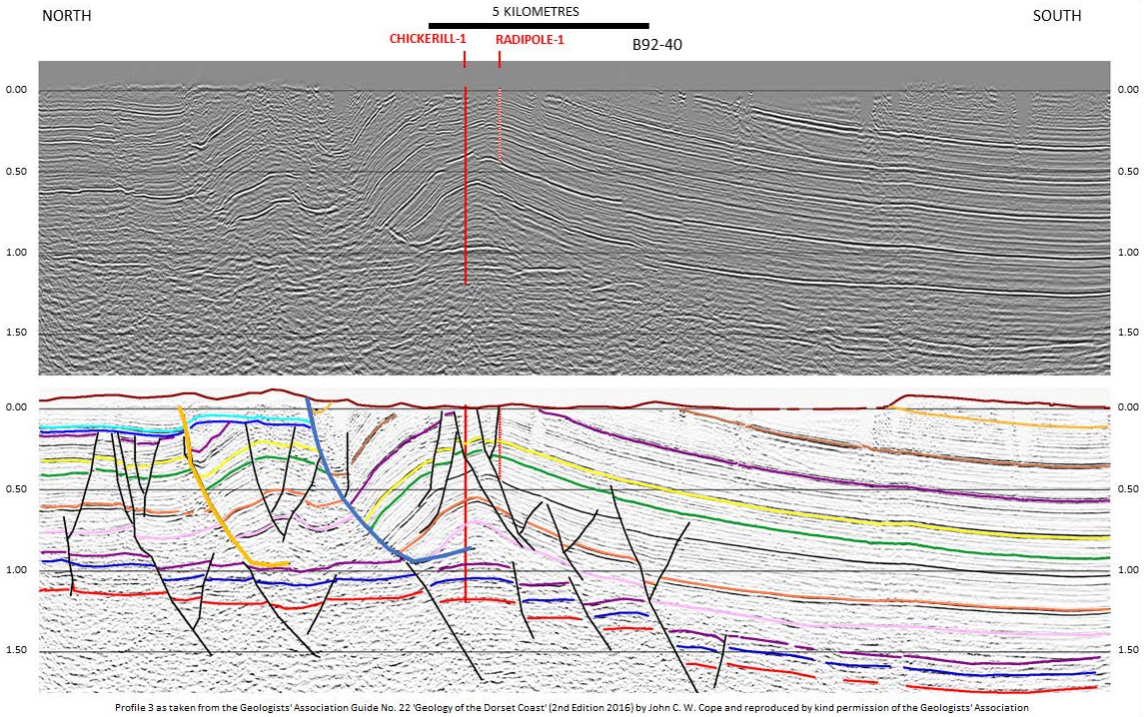 Using seismic lines, gravity, magnetics, boreholes and pure conjecture to re-construct the history from the Lower Paleozoic to the Triassic.
Talk by Dr Malcolm Butler.
This continues the series of Earth Science-based lectures organised by DGAG in collaboration with other groups.
As the Dorset County Museum is closed for refurbishment, 'til summer 2020, the lectures will take place in Committee Room 1 at County Hall. They will follow the familiar pattern of being on the second Wednesday of the month starting at 7 pm.
Parking is available behind County Hall and is free in the evening.
Malcolm Butler holds a BSc in geology from Aberystwyth and a PhD from Bristol. He has had a 45-year career as an explorationist and senior executive in a range of oil and gasexploration companies, working in most parts of the World. For the past 30 years he has acted as CEO or Chairman of various small to medium-sized oil companies in North America and the UK and has also spent time as a senior investment banking advisor. In 1994, he was founding Chairman of the UK Onshore Geophysical Library, a position he still holds, and he has played a major role in the growth and success of this organization and its academic arm "Beneath Britain" at Oxford. He is also Chairman and CEO of AIM- listed Baron Oil Plc and Executive Director of privately-owned Corfe Energy Limited. Since joining the oil industry, he has published on Buchan Field, Gulf of Suez geology and a number of papers on the subsurface geology of the Weald Basin, Wessex Basin and the Midlands Microcraton. He was awarded the Aberconway Medal of the Geological Society in 1994 and was appointed an Honorary Professor at Aberystwyth in 1996.