Welcome to the official website of the Dorset Geologists' Association Group (DGAG).
Upcoming events of general geological interest in Dorset, and the surrounding region, are listed below.
For a more specific listing, use the search bar, below, or select one of the following categories:
Dorset Geologists' Association Group (DGAG), Devon, Dorset, Hampshire, Somerset, Wiltshire.
Get involved! For geoconservation work parties, see the Dorset's Important Geological Sites (DIGS) events list.

Ammonites to Octopods
September 8 @ 2:30 pm

-

3:30 pm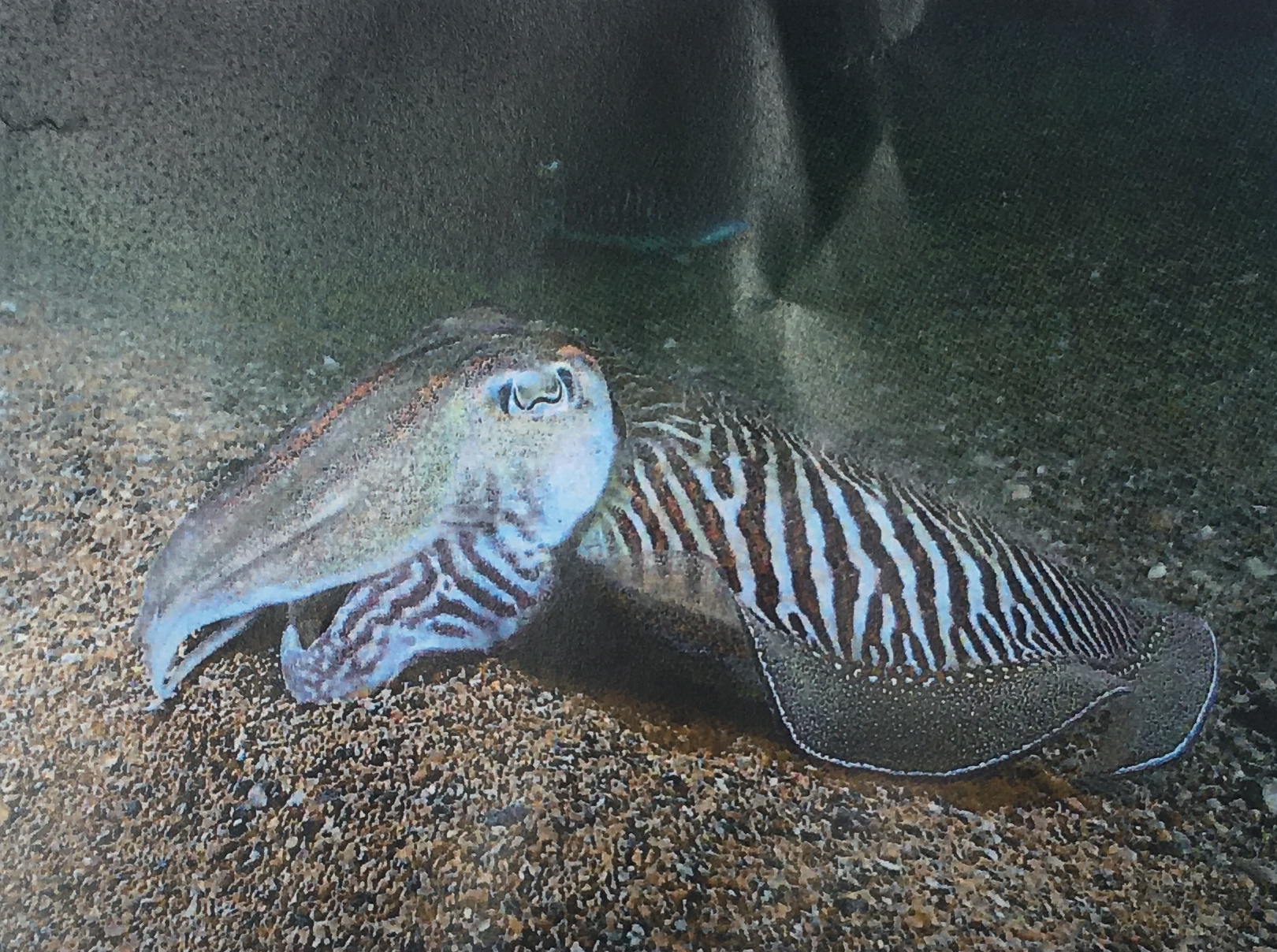 Talk on the evolution and behaviour of cephalopods and how to get involved with citizen science research.
Suggested £5 donation on the door.
Dr. Gavan Cooke is a behavioural ecologist and evolutionary biologist at Anglia Ruskin University in Cambridge. His talk will encompass the evolution of cephalopods from the extinct ammonites to the present-day cuttlefish and octopus.
Ammonites are the most familiar of fossils and were abundant in our seas 240 million years ago making them a common find along Dorset's Jurassic Coast. Their modern-day relatives, are fascinating, intelligent invertebrates, exhibiting complex learning, behaviour and communication, from puzzle-solving to tool-use. However there is still so much we don't know about them.
Gavan will explain the opportunities available to take part in citizen science projects and aid his research in order to develop our understanding and help protect them for the future. This talk will appeal to fossil enthusiasts as well as divers, beachcombers and others interested in the marine environment, including students wishing to get involved in scientific research. It is aimed at the non-science community.
Dr. Steve Etches MBE will be available at the museum for those wishing to visit after the talk