Welcome to the official website of the Dorset Geologists' Association Group (DGAG).
Upcoming events of general geological interest in Dorset, and the surrounding region, are listed below.
For a more specific listing, use the search bar, below, or select one of the following categories:
Dorset Geologists' Association Group (DGAG), Devon, Dorset, Hampshire, Somerset, Wiltshire.
Get involved! For geoconservation work parties, see the Dorset's Important Geological Sites (DIGS) events list.

Geowalk from Corfe Castle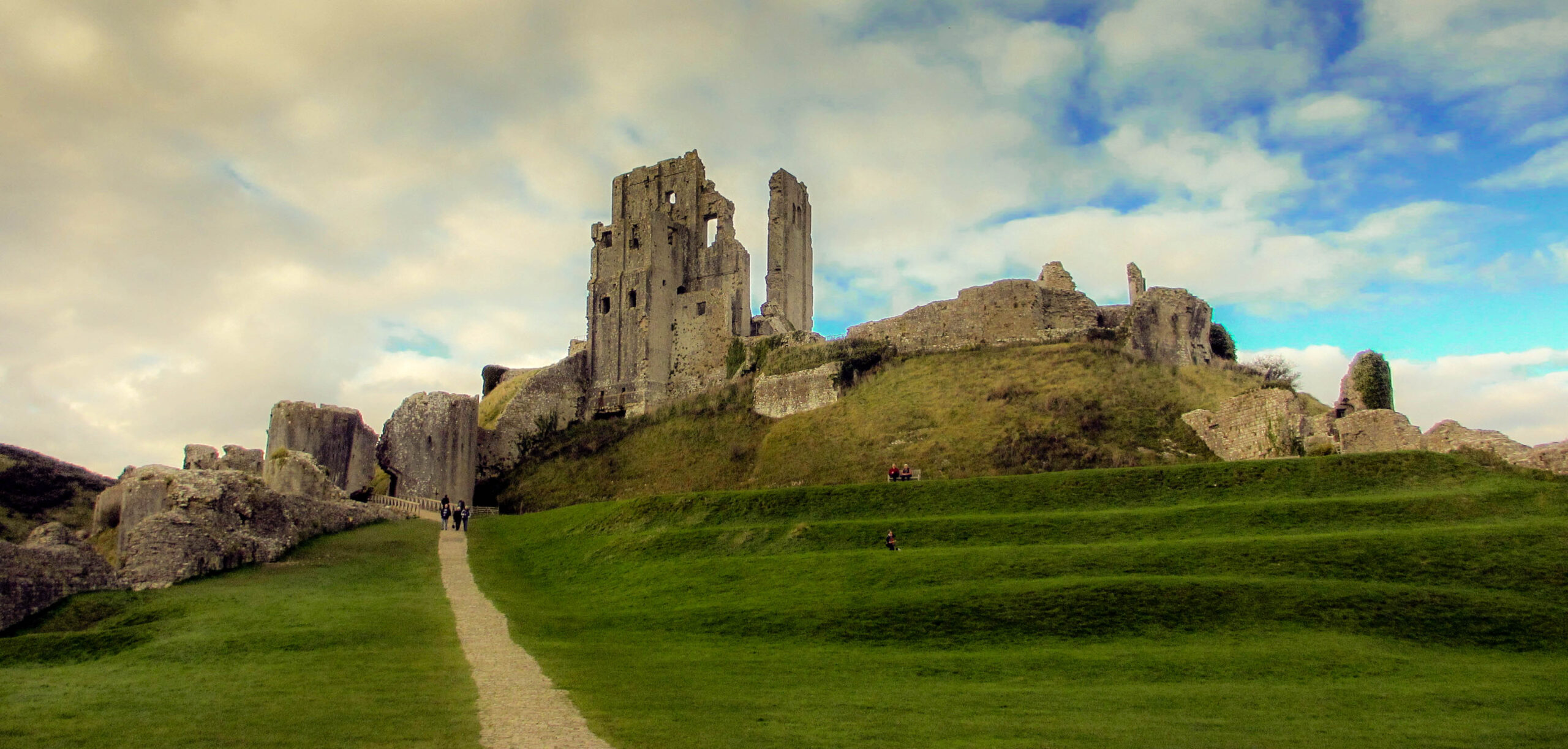 The next geowalk is on Saturday 2nd April, start at 10:15am, finish by 3pm.
To reserve a space please e-mail me with your mobile contact number (richard.rh.hallett@outlook.com) and I shall send you further details.
What/Where: A circular walk along bridleways, footpaths and minor road from Corfe Castle westwards to Ridgeway Hill and Creech Barrow Hill and return. Purbeck Chalk ridge, Cenozoic rocks and geomorphology. Great views on a clear day.
Contribution to DGAG Funds: £2.
Distance: 11.5km.
Ascent/Decent: 370m.
Walk Grade: Moderate – for people with regular country walking experience and a good level of fitness. May include some steep paths and open country, and may be at a brisk pace. Walking boots and warm, waterproof clothing are essential.
Dogs: Sorry, no dogs.
Corfe Castly image by Tallguyuk – Own work, CC BY-SA 3.0, https://commons.wikimedia.org/w/index.php?curid=35146206