Urban Geology Walk in Weymouth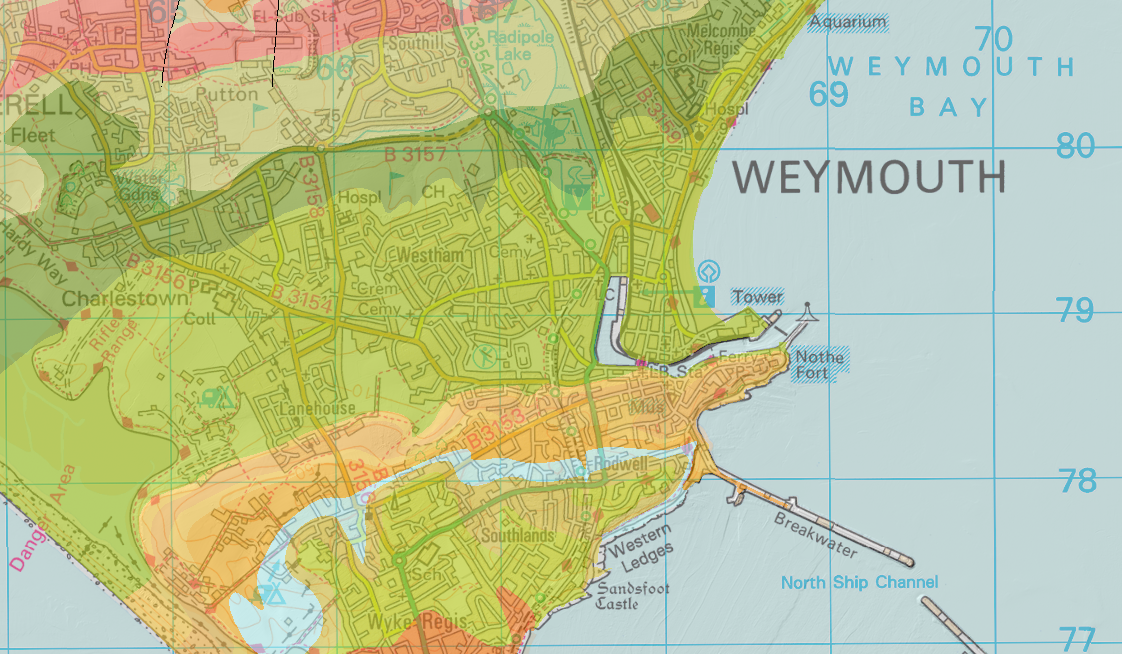 This is a 7 km walk which includes the geology of Newton Cove, Nothe Fort and Gardens, the Outer Harbour, the shops in St Mary's Street and St Thomas Street, the Rodwell Trail and Sandsfoot Castle.
We will look at the different types of rocks used in the buildings and facings of shops which includes igneous and metamorphic rock types.
As things stand at the moment we will do this walk in small groups of six or less. The cost will be £2. Please get in touch with our field Officer Val Fogarty if you wish to come on this trip.
This walk has been rescheduled from the event planned for last November as a part of the GA Festival of Geology