What is a species?
March 21 @ 7:00 pm

-

8:00 pm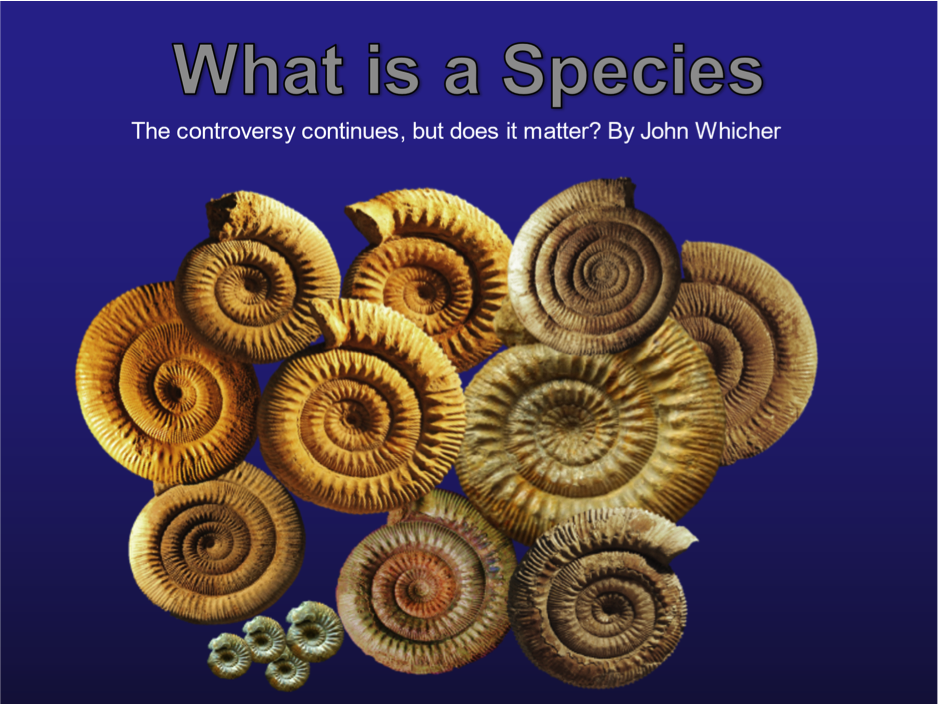 Dorset Geologist's Association Group (DGAG) will host a talk on the Tuesday 21 March 2023.
Title: What is a species?
Speaker: Dr. John Whicher (a lifelong member of GA) and one of our favourite speakers makes a return with another entertaining topic with a cryptic title, where does he get them from!
Time: Talk will start at 7pm; finish approximately 8pm
Venue: Activity Meeting Room: Dorford Centre, Bridport Road, Dorchester, DT1 1RR
Lecture Entry Cost: £6 (£5 for DGAG members) collected on room entry
Booking a seat: Contact DGAG events at email: cwebb48578@aol.com
Talk Description: More species concepts are in use today than at any point in the past century, and the consensus in zoology about the Biological Species Concept has begun to unravel. Different species concepts impose different interpretations on the biological world which have important practical consequences. If we accept the assumption that species are real things in nature then the real entities of the world are being confused. In palaeontology the problem is even more difficult. Arkell 1948 wrote –' ammonite material, if sufficiently plentiful, defeats any attempt at classification'. Morphology varies continuously with time – it is necessary to delimit taxa within the evolutionary continuum. The position of species boundaries depend on what features are chosen for characterizing the morphological units. SO – are fossil species constructs of the human imagination?